— Our Products —
Green Bellies™ products are kid tested and approved. We have a wide variety of flavors and textures to please even the pickiest palates. Our products are free of processed white flour and processed white sugar, so you can feel great about serving them.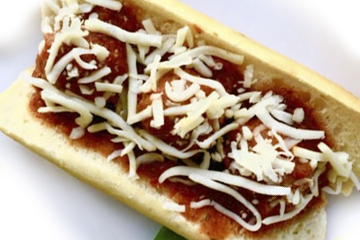 Mighty Meatballs
Moist Chicken Meatballs flavored with delectable herbs and sharp Parmesan Cheese just like Grandma makes. ABF and Gluten Free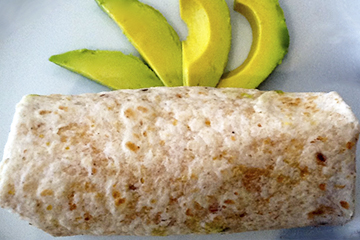 Booyah Burrito
Decadent bean and cheese burrito with a nutritional boost to reduce saturated fat and sodium (V)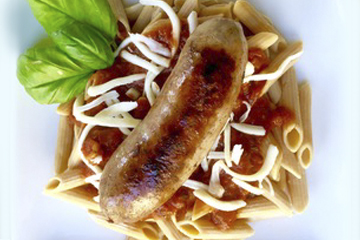 Italian Spicy Sausage Links
Spiced with bold flavor not just salt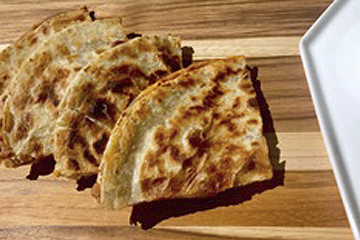 Lean Mean Refried Beans
Completely Far free refried beans flavored with chipotle, lime and spices. Gluten Free and Vegan.
Perfect Penne
100% WG, pre-cooked Penne (V)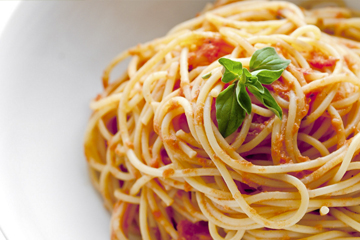 Scrumptious Spaghetti
100% WG, pre-cooked Spaghetti (V)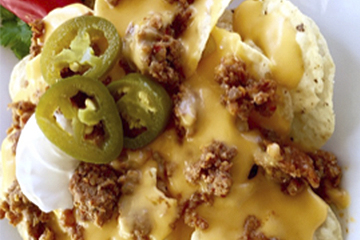 Taco Crumble
Turned up taco flavored pork crumble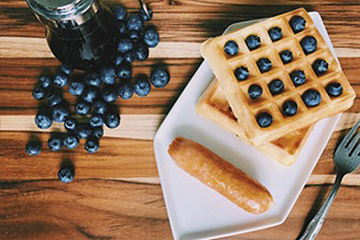 Clucking Incredible Chicken Sausage
Moist ABF Chicken Sausage made flavored subtly with sea salt and spices. Gluten Free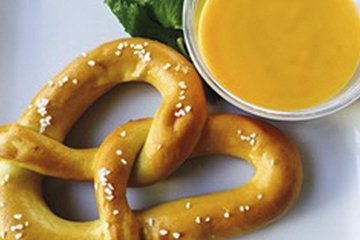 Chug-able Cheese Sauce
And they said it couldn't be done, a real cheese sauce with no junk… guess what? We did it! (V)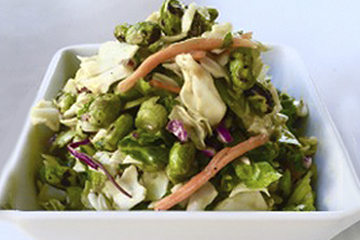 Honey Mustard Dressing
Dress it, glaze it, dip it. This sauce is your go-to for good eatin (GF, V, SS)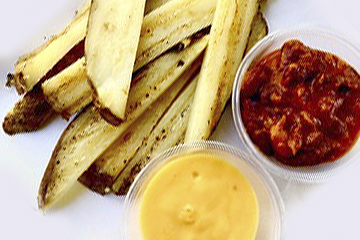 Hopping Jalapeno Cheese Sauce
The spicy cousin to Chug-able, this sauce won't set off any 5 alarm fires, but it will wake up your taste buds (V)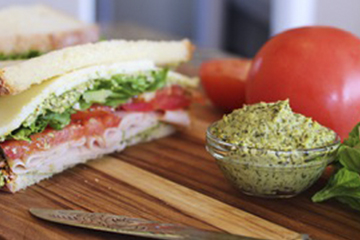 Peppy Pesto
Delicious fresh Pesto taste made with Edamame, White Beans and Basil. This Pesto is Nut Free, Vegan, and is full of protein. (V)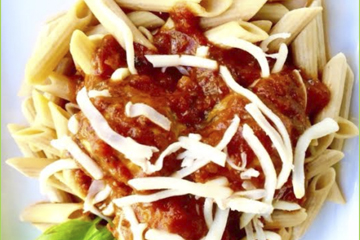 Tomato Basil Sauce
Just like Nana made and ready for you to devour (GF, V, SS)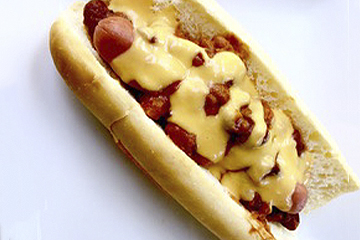 Veggielicious Chili
Creamy Kidney and pinto beans in a rich tomato chili sauce. Gluten free and Vegan
Teriyaki Sauce
Clean from processed white sugar, this sauce is a real crowd pleaser (GF, V, SS)